August 10, 2020
Dear Parishioners:
A lot has been happening in the parish though covid restrictions remain along with the summer heat.  New office Administrative Assistant Lindsay Franzoni and Director of Faith Formation Margaret Dwyer-Hogan are successfully conquering the learning curve of phones, computer database systems and software, a quirky copier, and rescheduling sacraments among other things during the first couple weeks on the job.  I've been able to once again Baptize, celebrate funerals, plan for First Communions (one this coming Sunday!) and Confirmations, continue preparing couples for Marriage, and ministering with a listening ear and compassionate heart to parishioners navigating the isolating challenges covid restrictions and fears continue to pose in our daily lives.  I've been particularly keeping in my prayer families and students getting ready for school, from the first day of kindergarten to beginning the last year of college, along with teachers, administrators and support staff.
Staying focused on each day's needs and concerns is pertinent advice from Jesus in Matthew's Gospel: "Therefore do not worry about tomorrow, for tomorrow will worry about itself. Each day has enough trouble of its own" (6:24).  The "what ifs" unhealthily tempt us to catastrophize and almost paralyze ourselves with fear as we necessarily plan for the future.  Prayer is essential now more than most past days. Prayer keeps us grounded.  Prayer keeps us focused on what is rather than on what could or might be.  Prayer promises peace and serenity if we but challenge ourselves to trust that God knows what we need before we ask and will give us what we need if we open our minds and hearts in faith.  Continuing vigilance with known precautions and directions from competent and caring professionals is living into the revealed wisdom and understanding from the Master Teacher and Healer who works with and never against us.
God Bless,
Fr. Brad
Eucharistic Ministers are needed for the 4 p.m., 8:30 a.m. and 10 a.m. Masses. Please call coordinator Julie Smith 508-238-2984 if you are able to assist at these Masses starting in September.  She is making out the schedule and will notify volunteers.  Thank you for your ministry in the parish.
Gratitude and thanksgiving goes out to all of you who continue actively supporting the fiscal needs of the Parish.  We are doing OK and every donation helps.  I will have a member of the Finance Commission give an update shortly after Labor Day.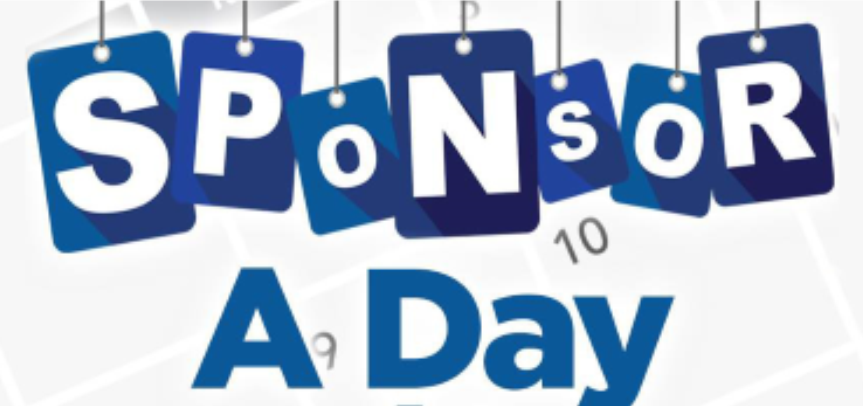 We concluded this year's Sponsor-A-Day fundraiser at the end of the fiscal year on June 30th.  420 parish households have donated $43,220 to our annual goal of $43,920, sponsoring 360 of the 366 days in the 2020 calendar.  Very good for a very unusual year! Thank you to the following parishioners!!!
July:           Mary Stallings                          John Creedon
                   Annie Stanton                           Joanne Hatfield
                   Mark & Jen Duvall                    Paul Mullaly
                   Ted & Lyn Jenney                     Joseph & Suzanne Gomes
                   Lori Grant                                  Julie Smith
                   Marianne & Bob Dyke              Timothy & Marie Nolan
                   Michael Fox                               Laura Butler
                   John & Brenda McLaughlin     Matt & Lisa Deehan
                   Kevin & Sue Sullivan                Mary Tighe
                   Tom & Cheryl Puopolo             Chris Mills
                   William & Elizabeth Morgan     Joan Walkeappa
                   Judy Heffernan                          Claire Pacchielat
                   Mark & Diane Jussaume           Amanda Nastasia 
                   William & Elen Donahue           Jackie Soucia
August:
                   Ray & Ursula Lawson                Anthony Fontes
                   Vincent & Joan Iacono              Peg Malpiede
                   Patricia Boucher                        John & Linda McTernan
                   Rosemary & John Heppler        Brian & Mary McKenna
                   Stephen Wilson                          Diane & Jim Dias 
                   David & Karen Mekler                Mike & Ann Farrell 
                   Stephen & Terri Bliss                 David & Paula Keane
                   Mary Ann Morrell                        Jeff Robarge
                   Adrienne Evin                             Christine & Paul Behan
                   Marianne Conboy                       Christine Sierra
                   Constantine Burns                     Debra Murray
                   Anonymous                                 Anonymous
                   Joe & Cheryl Kennedy
We have assigned parishioners to days they have sponsored and will publish the months as they appear on the calendar.
From the Health Ministry
We hope all are staying safe and well in the midst of the current COVID 19 crisis. Just a couple of reminders:
The three most effective ways to help prevent  the spread are
Frequent hand washing (at least 20 seconds each time)
Social Distancing (stay six feet apart)
Wearing a mask
Mask Pointers
Cover nose and mouth and secure under your chin
Fit snugly but comfortably against side of face
Secure with ties or ear loops
Include multiple layers of fabric
Make sure you can breathe easily
When putting on and taking off a mask DO NOT touch the front of it, and DO NOT put the mask around your neck or up on your forehead,  you should only handle the ties or ear straps and wash hands or use hand sanitizer after touching the mask.
Remember to launder your cloth mask so that it be sanitized after using, most can be machine dried without losing their shape.
The Parish Nurses and Health Ministry are praying for everyone's wellness at this time. Please don't hesitate to contact the Parish office if there is a need to speak to a Parish Nurse.  For more info check out CDC.gov  or call 211 in Massachusetts
Feast Food To Go- St. Anthony Church. St. Anthony Church, 126 School St., Taunton, is having a Feast Food to Go event on Friday, August 14 and Saturday, August 15. Even though  a typical feast celebration is not permissible this year,  delicious Portuguese Feast  food will be sold including linquica, cacoila &  pork sandwiches, fries, favas and fresh malassadas. Food will be available  for take-out only  via a drive-thru from the Washington Street parking lot entrance, from 4 PM to 8 PM on Friday and Saturday. Enjoy a car load of tasty food  with your family and friends .